About Jen
I remember feeling shame and embarrassment for myself and my family as a child when my father was laid off. The rug was pulled out from under us. We went from living a comfortable, middle-class life, to being poor within a few short weeks. I felt as if I had done something wrong.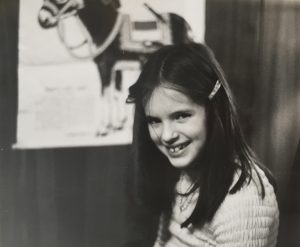 But I worked hard in school, took full advantage of a good public education, and went to college with a full financial aid package. Having access to these opportunities changed the course of my life, and inspired me to go on to get my Ph.D. in political science. On-ramps like this should be offered to every one of us, because everyone deserves the chance to live with dignity. Especially now, during such a challenging time when the cost of living has been drastically knocked out of balance for so many.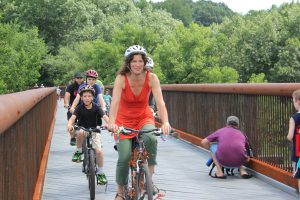 When my kids were young, I finished my doctorate, and though my concentration was in international relations, I have long been a big believer in 'thinking globally, acting locally.' An Ulster County resident of over 21 years, I served for more than a decade in local government in Rosendale, where I chaired the Town Environmental Commission for many years, served as Deputy Town Supervisor, and was elected to the Town Council for two terms. Throughout this time, my focus was on working with the community to revitalize our downtown and minimize our carbon footprint, keep our town affordable, and protect the resources that made Rosendale such a special place to live.
Our Main Street has come a long way from the vacant sidewalks and boarded up storefronts of 20 years ago, with a successful community-run theater, shops, restaurants, and a readily-accessible trail network. And our local government uses clean energy and less of it, saving taxpayers money.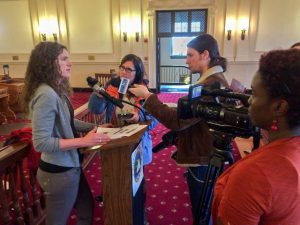 In 2014, when a Canadian multinational company was poised to take over Central Hudson, a group of ten women in Rosendale came together to try to stop the merger. We organized an opposition movement of local governments, labor, and thousands of citizens across the region, and though we ultimately could not prevent the merger, we won concessions from Fortis-Central Hudson for workers and for our communities. Out of that effort, we founded the non-profit Citizens for Local Power (CLP), and as its Executive Director, I took on the utility in Public Service Commission proceedings and won the first-ever reduction in Central Hudson's fixed charges—all while building a non-profit organization from scratch. It was challenging but gratifying work with an extraordinary team of women, and CLP continues to play an important role in Ulster County in efforts to build a fair, just, and equitable clean energy economy.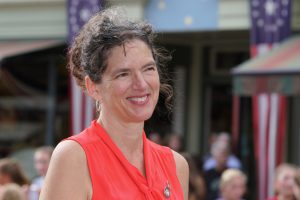 I loved working for change in our communities, but I decided to run for State Senate in 2018 because the federal government at the time was taking us backward in every realm— climate, public education, public health, our democratic rights and protections. These were issues I knew our State could lead on, and I wanted to fight for the positive change we needed. I ran a successful grass-roots campaign, refusing to take any corporate money, and served in the State Senate beholden only to the people who elected me.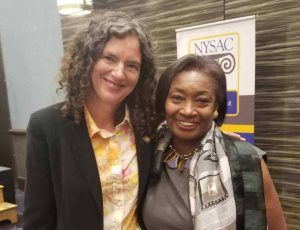 In my first year in office, we passed legislation to protect people's private rights over their own reproductive health decisions, protect our LGBTQ neighbors from discrimination, reform our broken election system, enact common-sense gun laws, and help protect the our children's future through the most forward-looking climate law in the nation.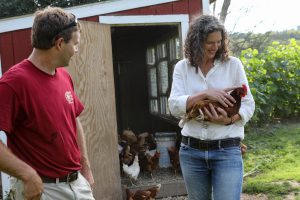 My time in the Senate gave me the chance to combine my background in policy with my passion to directly help communities. I chaired the Agriculture Committee, prioritizing solutions to support our small farms, new and young farmers, and a sustainable, local food economy. In my broader legislative work, I introduced legislation on a range of challenges, from affordable broadband access to mental health support for youth to ending new fossil fuel infrastructure and accelerating clean energy investments. Some 30 of my bills have been signed into law with broad bipartisan support.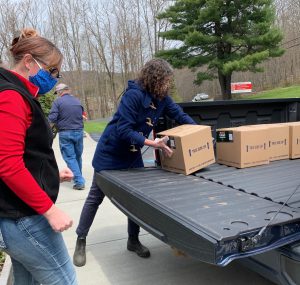 In my second year in the Senate, we were hit with a global pandemic, and I shifted my office's focus to crisis management in a district that spanned 2,400 square miles and four rural counties. I had a staff of 12, and we worked to get needed information to local governments and the public at a time of great uncertainty, aided hospitals and frontline workers in securing desperately needed supplies, connected small businesses with resources to stay afloat during the shut-down, and assisted thousands of constituents navigate job loss and unemployment assistance. It was a time of fear, severe stress, hardship, and loss for so many, and we tried to help wherever we could.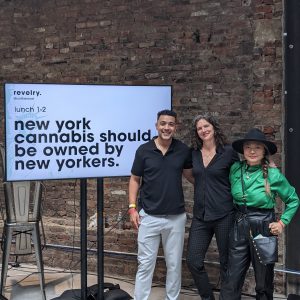 Shortly after my time in the State Senate, I was appointed by that very body to serve on the new five-member New York State Cannabis Control Board, charged with developing and overseeing New York's cannabis programs. This is work that involves many partners— State health and addiction services offices, local governments, law enforcement, community-based organizations, community colleges, and farmers and businesses, to name a few. We are building a new regulated industry grounded on principles of public health, equity, and sustainability. In addition to my role on the State Cannabis Control Board, I serve as Policy Director for the non-profit New Yorkers for Clean Power, working to ensure that our state government implements the ambitious climate law I worked to pass when I was in the Senate, and that it does so in partnership with our communities.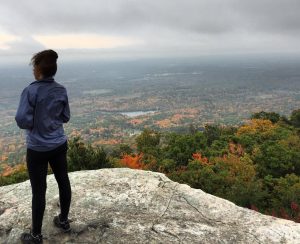 Hard work, a collaborative spirit, and a patient, solutions-oriented approach have been key to getting positive outcomes over the years— whether in Rosendale Town Board meetings trying to keep taxes affordable, employee wages fair, and government services responsive to community needs; pulling all-nighters in the State Budget process to secure resources for local needs and priorities; in hundreds of hours fighting Central Hudson in rate cases; or in organizing dozens of communities to stop the proposed Pilgrim crude oil pipeline. While we continue to face challenges that are not easy, I continue to be optimistic about our future.

Ulster County is my home, I've raised my children here, and I've served our County and its residents and businesses in a variety of roles over these many years--always with a focus on working collaboratively and honoring the experience and insights of partners in and outside of government.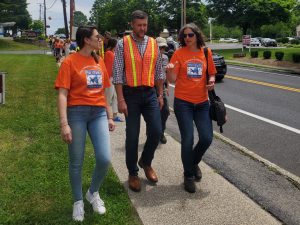 We face many challenges here, but we also have a solid foundation upon which to create truly innovative solutions to developing sustainably, solving the affordable housing crisis, bolstering our family farms and local food security, and creating green jobs and educational opportunities -- these are all challenges that we can only address if we work together and always remember what's important to us. Every one of us deserves the opportunity to realize our full potential, and I look forward to the opportunity to begin a new chapter devoted to serving the county I love.
Government Experience
"I have long been a big believer in 'thinking globally, acting locally.' That means making an impact at the state level, and here in our local communities."
2021-present: Member, New York State Cannabis Control Board 
•  With authority over regulation and licensing of New York's cannabis programs, we are creating a first-in-the-nation legal, regulated cannabis industry grounded on principles of equity, public health, and sustainability, as well as expanding New York's existing medical cannabis and hemp programs.
2021-present: NYSERDA Agricultural Technical Working Group
•  Developing criteria for responsible siting of renewable projects in relation to agriculture and advising on development of a new State agrivoltaic program.
2019-2020: New York State Senator, 42nd District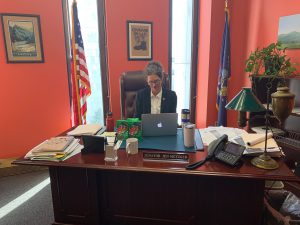 •  Chair: Agriculture Committee
2016-2018: Working Groups of the NYS Clean Energy Advisory Council
2015-2017: Co-Chair, Ulster County Community Energy Program Working Group
2013-2018: Rosendale Town Councilmember
2013-2018: Executive Director, Citizens for Local Power
2010-2012: Rosendale Deputy Town Supervisor
2008-2013: Chair, Rosendale Environmental Commission (member, 2007)
Ulster County Advocacy
"Whether it's been through work at the state level or here in Ulster County, I see the people I serve and work with every day. You can't make excuses. You have to be accountable."

2020: Sponsored the Ulster County Community Preservation Act, signed into law.
•  Enables municipalities to create a Community Preservation Fund to protect and preserve open space, unique ecological areas, agricultural lands, and historic sites, if approved by voters in the community. The ballot initiative passed overwhelmingly in New Paltz, and will be on the ballots of Marbletown and Gardiner in November.
2019: Helped pass the Emergency Tenant Protection Act, signed into law.
•  Enables local governments to opt in to rent control regulations when facing a rental housing shortage (vacancy rate under 5%). Covers buildings with six units or more, constructed before 1974. In July 2022, the City of Kingston became the first municipality outside of NYC to take advantage of this legislation.
•  Introduced legislation, incorporated into the Housing Stability and Tenant Protection Act of 2019, providing new protections to mobile and manufactured home park tenants.
2019-2020: Secured State funding to: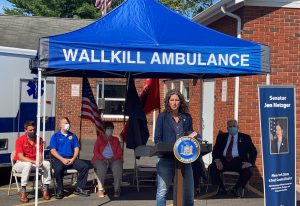 •  Establish an Ulster County Vet2Vet mental health program.
•  Install charging infrastructure for Ulster County electric buses.
•  Purchase needed equipment for local EMS and fire departments.
•  Build the Observation Deck at Minnewaska's new Visitor's Center.
•  Support municipal projects in Ulster County, including energy-efficient street lighting, municipal electric vehicles, stormwater bioretention, and rail trail improvements.
Education
"Educational opportunities changed the direction of my life, and inspired me to work to make sure that everyone has the chance to live with dignity."
2004: PhD in Political Science, Rutgers University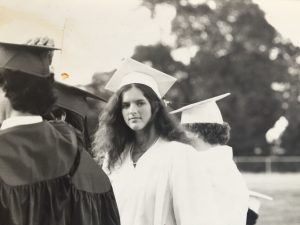 1994-2000: Instructor, Rutgers University
1994: Instructor, Walt Whitman Center for Culture and Politics of Democracy
1988-1993: Public Affairs Coordinator, United Nations Association
1987: BA in Government with High Honors, Oberlin College
•  At the United Nations Association in the early 1990s, helped with preparations for the first international negotiations on climate change.
•  Taught college courses in politics, environmental policy, political economy, and international relations.
•  Designed and taught courses on democracy for exchange students.