About Jen
I understand the challenges faced by our rural communities, and I understand the hardships faced by many families, because I've lived them.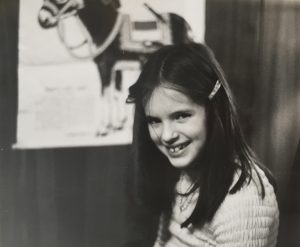 When I was a child, the rug was pulled out from underneath my family when my father was laid off.  We went from living a comfortable, middle-class life, to being poor. It was a difficult time, and I remember feeling shame and embarrassment, as if I had done something wrong.
But I worked hard in school, took full advantage of a good public education, and went to college with a full financial aid package. Having access to these opportunities changed the course of my life, and inspired me to go on to get my Ph.D. in political science. Everyone should have the opportunities that I had, and the chance to live with dignity.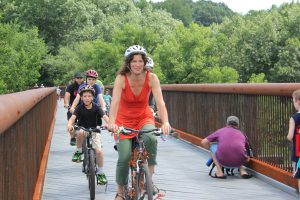 My husband and I moved to Rosendale 17 years ago, where we are raising our three sons. I have served more than a decade in local government: I chaired the Rosendale Environmental Commission for many years, served as Deputy Town Supervisor, and am currently in my second term on the Town Council. In my work for the town, I have stayed up late nights dealing with challenges like trying to figure out how to pay for a 20% increase in employee health insurance costs, pay the staff a decent wage, and still keep taxes affordable.  But our Town Council has also worked to help shift us to a real, sustainable local energy economy, through actions like purchasing 100% of the electricity for municipal buildings from local small-scale hydropower, saving energy and taxpayer money. $25 billion worth of energy spending leaves New York each year, most of which is spent on gas and oil. Every dollar we spend locally helps create jobs and grow our local economy.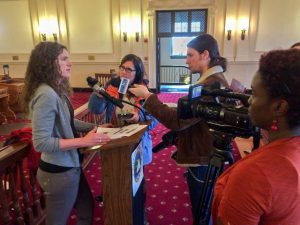 I also co-founded and direct the nonprofit organization Citizens for Local Power. In that role, I have worked to bring down utility costs, helped local governments save energy and money, and organized dozens of town and city councils across the political spectrum to stop the Pilgrim Pipelines, which would have carried millions of gallons of fracked crude oil through communities from Albany down to Rockland county every day. We have successfully kept that project at bay so far.
I have also spent a lot of time in Albany fighting for energy reform, and fighting against utility rate hikes. Just recently, we won a major victory: for the first time ever, Central Hudson agreed to lower its basic service charge for residents and small businesses. High fixed charges hurt seniors, lower-income families, and anyone who prioritizes energy efficiency. The change affects more than 300,000 households and small businesses in the service area. This is an important victory for fairness in our electricity charges.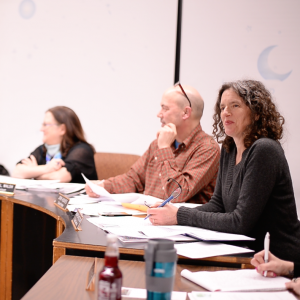 But we can only do so much without the state legislature behind us. For example, there is nothing we can do at the local level to fix our broken school funding system.  My boys went to three different schools in three years, as funding cuts forced our local school to close. Many people, especially seniors, simply can't afford to pay another dollar in property taxes. This creates a vicious cycle, as it closes off opportunities for the next generation. Our local school districts can't do anything about it. We need to balance education funding statewide.
We also can't address our ongoing health care crisis at the local level. Most of us don't have the savings to cover a medical emergency. Medical bills are the number one cause of bankruptcy in New York. Universal health coverage is the only way forward.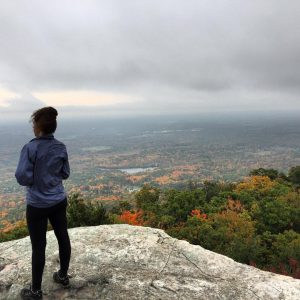 Fully funded schools, property tax relief, healthcare for all, and a statewide clean energy economy that creates good local jobs will remain out of reach unless our state senators are willing to pass legislation that helps working families, seniors, and young people. But year after year, they continue to serve the wealthy and well-connected at the expense of the rest of us.
I'm done waiting around for our state senators to do their jobs. People want representatives who will actually represent them, representatives who work to improve our opportunities and quality of life.  Our pay-to-play state senators have failed us. It's time to replace them with representatives who will get the job done.
Experience
"In local government, you see the people you serve every day. You can't make excuses. You have to be accountable."
2013-present: Rosendale Town Councilwoman
2010-2012: Rosendale Deputy Town Supervisor
2008-2014: Chair, Rosendale Environmental Commission
2008-2013: Rosendale Zoning Code Review Committee
2009-2013: Chair, Rosendale Climate Task Force
Share executive, legislative, and administrative authority for the town government.
Serve as liaison for Energy and Climate, the Police Commission, Economic Development Commission, Recreation Commission, Americans with Disabilities Act Compliance Committee, and the Dog Adoption Committee.
"We can't fix big problems like energy dependence, water and air contamination, and the ever-increasing cost of living unless we move forward with specific, affordable alternatives. It's not enough to say what doesn't work. We have to build something that does work."
2013-present: Director, Citizens for Local Power:  www.citizensforlocalpower.org
2016-present: Working Groups of the NYS Clean Energy Advisory Council
2016-present: Mid-Hudson Streetlight Consortium Project
2015-2017: Ulster County Community Energy Program Working Group
2015-2017: Reforming the Energy Vision Public Participation Working Group
Fought against capacity zone changes that transfer customer electric costs from NYC to upstate. Those capacity zone changes created the funding source for "peaker plants" like CPV in Orange County, and the proposed Glide Path Power facility in Ulster.
Advocated for our communities in two utility rate proceedings before the NY Public Service Commission, where I fought for lower fixed charges and rates, stronger utility support of clean energy, and increased service reliability.
Organized support for ways towns and communities can make their own energy source decisions and stabilize/reduce costs. I have helped dozens of towns convert to LED streetlights to reduce energy use and taxpayer costs.
Organized local government opposition across five counties to the Pilgrim Pipelines.
Organized opposition to a corporate takeover of Central Hudson Gas & Electric and won concessions for labor and communities.
"There is nothing more gratifying than working together with your neighbors to improve your community."
2012-2014: Joppenbergh Mountain Advisory Group
2010-2012: Rosendale Theatre Collective Children's Programming Committee
2014-present: Elected Officials to Protect New York (HV Co-Chair since 2017)
2017-present: Hudson Valley Hate-Free Zone
The Rosendale Theatre is a Main Street cinema that was rescued from closure by a community-led effort, and continues to be an anchor business in Rosendale.
Joppenbergh Mountain is undevelopable open space that is now managed cooperatively and is a major draw for tourism and recreation.
"My husband and I both work full time, and our three teenage boys are always busy with school and friends. But we all try to sit down for dinner together every night, because family really is everything."
2004-present: Mother of Three Boys
2000-2004: Mother of One Boy
Our 14-year-old twins just started 9th grade at Rondout Valley High School, and our 18-year-old is a freshman at SUNY Binghamton. We're very proud of all of them.
"Educational opportunities changed the direction of my life, and inspired me to work to make sure that everyone has the chance to live with dignity."
2004: PhD in Political Science, Rutgers University
1994-2000: Instructor, Rutgers University
1994: Instructor, Walt Whitman Center for Culture and Politics of Democracy
1988-1993: Public Affairs Coordinator, United Nations Association
1987: BA in Government with High Honors, Oberlin College
At the United Nations Association in the early 1990s, helped with preparations for the first international negotiations on climate change.
Taught college courses in politics, environmental policy, political economy, and international relations.
Designed and taught courses on democracy for exchange students.